Sexy Military Photo Shoot
A military themed photo shoot done out in Yuma using military vehicles as the backdrop. A ripped shirt, cargo pants, some boots and a beautiful model is all we needed for this shoot. The second outfit was a sexy vest with some black bottoms. We got a chance to do a few shots in front of an old missile truck and tank during sunset.  We went out to the bridge to nowhere to do the second shoot.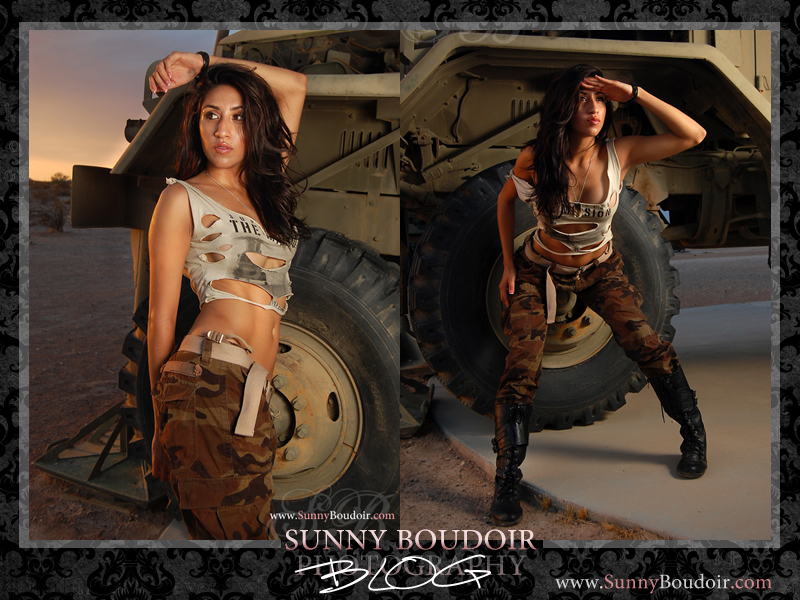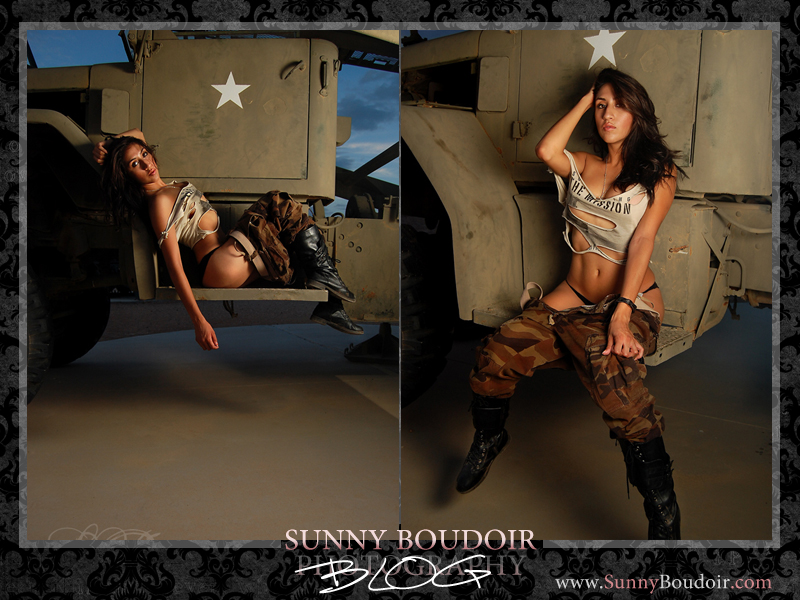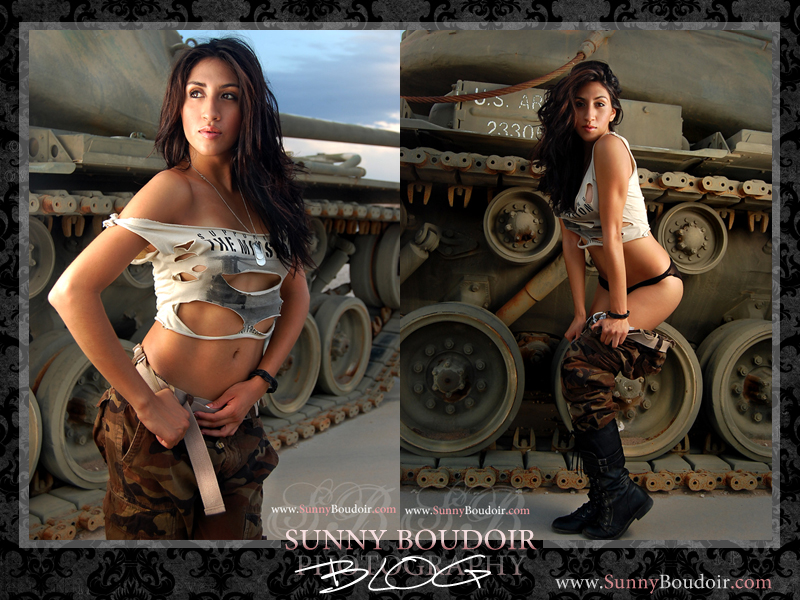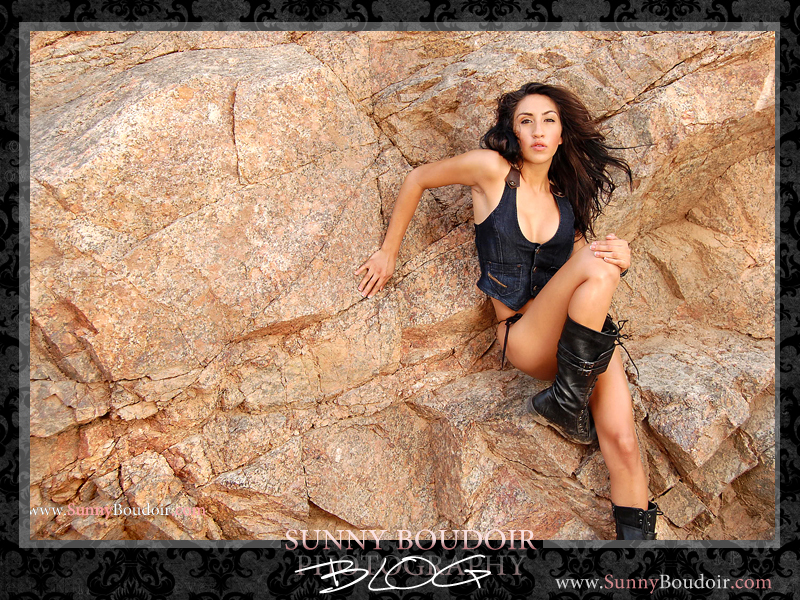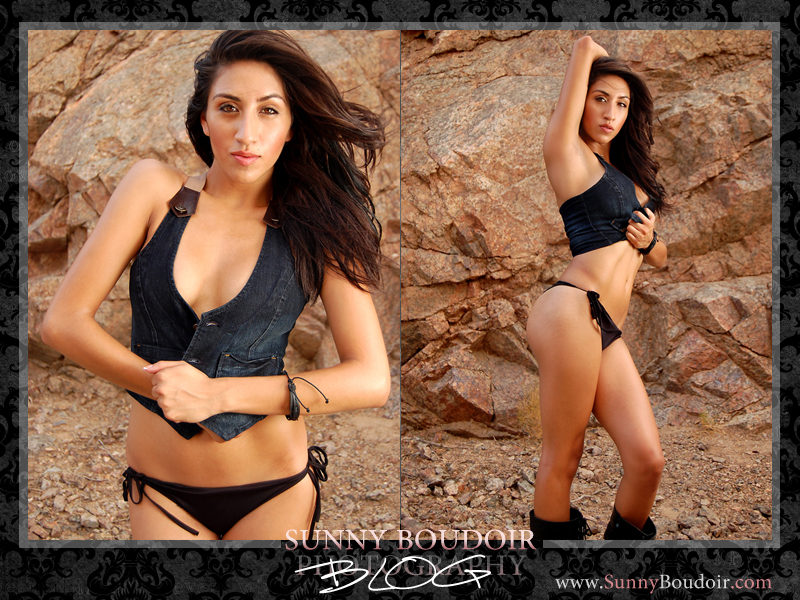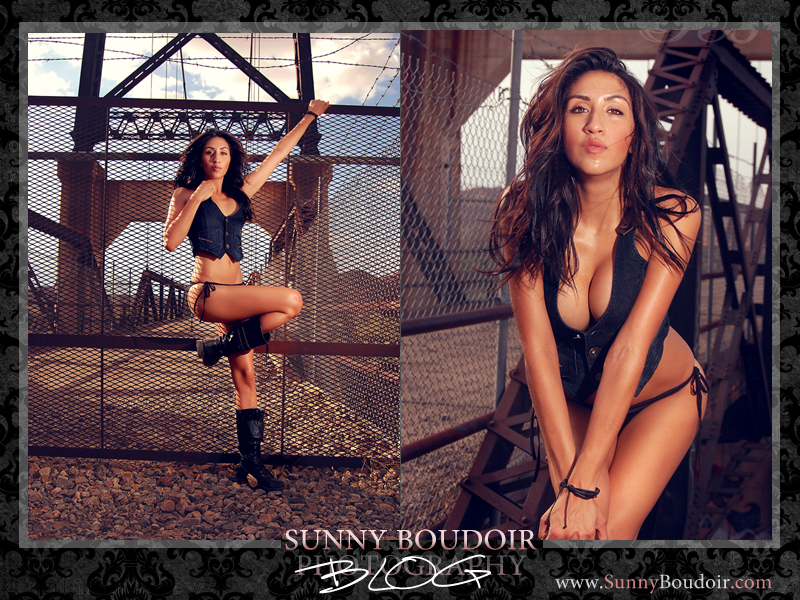 A montage of two recent photo shoots including a sexy military themed shoot and a sexy animal print dress shoot. The footage is from both shoots including some behind the scenes and random footage.
Music – Bangarang Remix
Website – http://sunnyboudoir.com/splash.html/